Regular price
Sale price
$23.00 CAD
Unit price
per
Sale
Sold out
×
Stock notification
Get an email when this product is back in stock.
We respect your privacy and don't share your email with anybody.
The Contra is a 40% ortholinear keyboard in either a 48 keys grid or 47 keys with a 2 key-wide spacebar supported by a Cherry style 2u PCB mount stabilizer,

This keyboard runs QMK and the firmware can be found here.
Kit Includes
1 x FR4 Switch Plate
1 x Contra PCB

1 x Acrylic Bottom Plate

1 x 6x6 Tactile Switch
5 x 9mm Brass Standoffs
5 x 4mm Screws
5 x 6mm Screws
48 x Diodes (Through Hole)
4 x Rubber Feet

Required to Complete
1 x Pro Micro Controller (Comes with Headers to Direct Attach)
47-48 x MX Switches (47 if you want a 2U spacebar)
47-48 x MX Keycaps (47x 1u Key Caps, 1 x 2u Key Cap for Spacebar) or 48 x 1u Key Caps

1 x 2u PCB Mount Stabilizer (for the Spacebar)

Optional Items
NOTE: Due to the limited space between the PCB and bottom plate In order to hotswap/socket the Controller we recommend using diode/resistor legs like this or the 25 Pack Mill-Max Machined Pins

2 x 40 Pin Machined Breakable Female Header (Enable Controller Hot Swap)
2 x 40 Pin Machined Breakable Male Header (Enable Controller Hot Swap)
Build Instructions
This keyboard is designed by AI03.
Share
View full details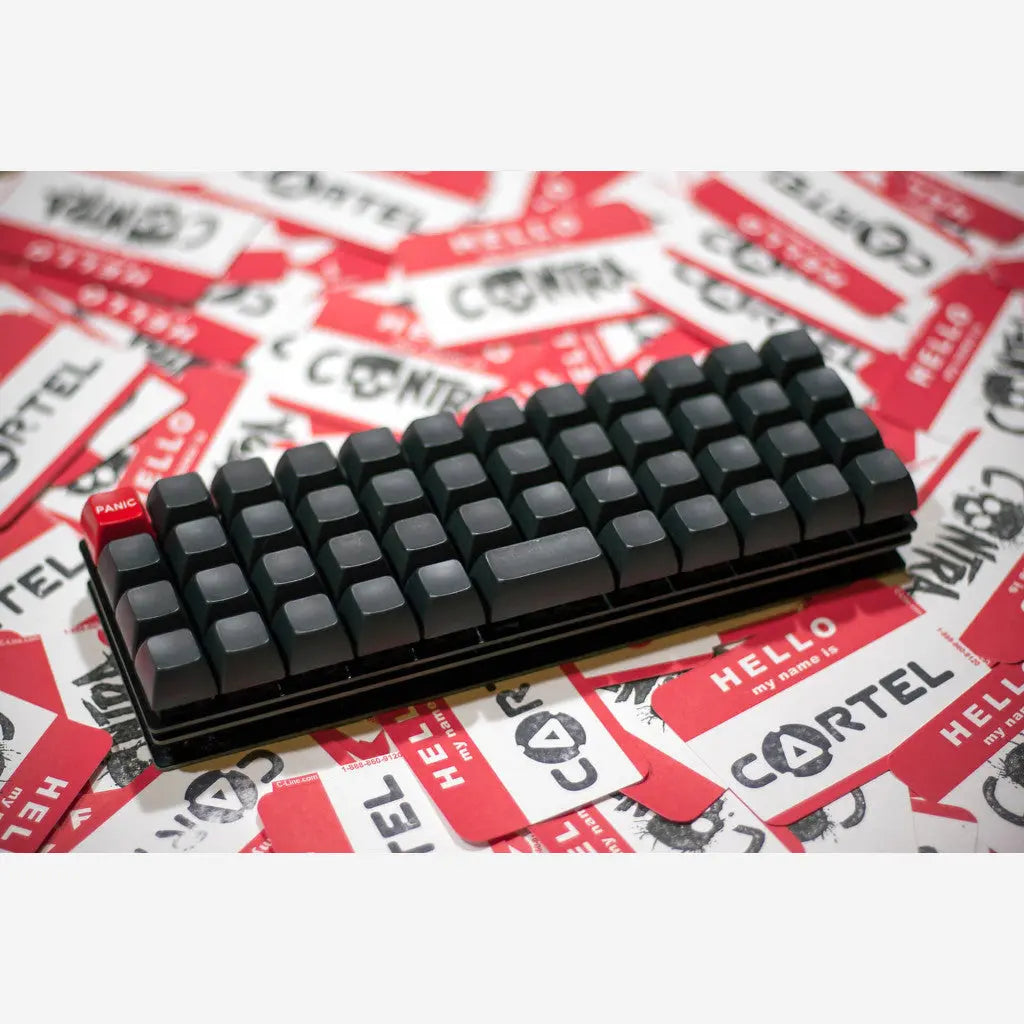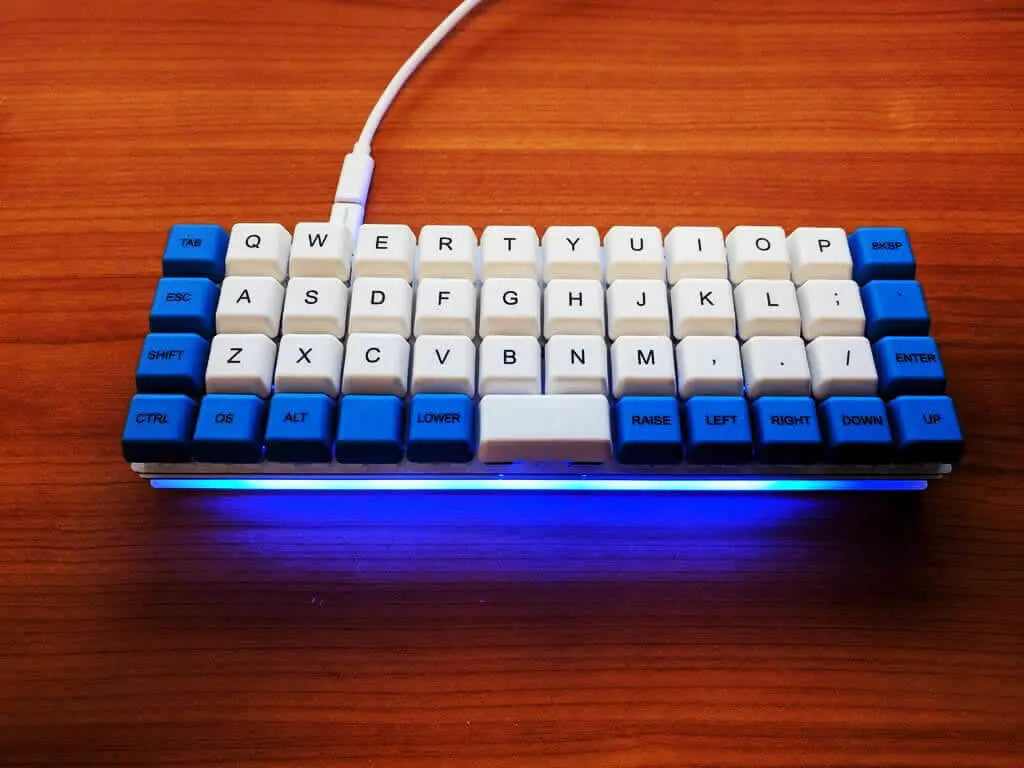 Perfect size
I was little concerned ordering from this site seeing how there isn't many reviews. Throughout the site. However, came completely as advertised. They even shipped it out of the facility within the same day I ordered my kit. Very impressed by that. It does sit high and very flat when using the base board. Would recommend arm rest. I 3D printed a bottom plate to put mine on an angle and lower to the table.
Great kit for the price
Very minimalist kit which was easy to put together and inexpensive. Perfect for an electronics enthusiast who wants to try 40% without spending too much. The final height is a little high so I would recommend a wrist rest.