Regular price
Sale price
$50.00 AUD
Unit price
per
Sale
Sold out
×
Stock notification
Get an email when this product is back in stock.
Model H USB Controller Upgrade (IBM Model M)
We respect your privacy and don't share your email with anybody.
This conversion kit allows you to replace your IBM Model M's original internal controller board with a modern USB board. This aims to match the footprint of the original controller and plugs into the original keyboard matrix, but exposes a USB port through the original SDL connector.
Thanks to QMK, the keyboard is fully programmable. It ships with a DFU-style bootloader, which can be programmed over USB.
Features
Non-destructive upgrade - just swap the boards
Native USB (with type B connector), no adapter required
Doesn't require original controller
STM32 ARM Processor @ 72MHz with 64kb flash
Remappable keys (using QMK configurator)
Uses open source QMK firmware
Lower power (50 mA typical)
Genuine "TE Connectivity Trio-mate" connectors, as used on the original Model M
Includes
1 x Model H USB Controller Board (Programmed and ready)
1 x 3D Printed Replacement USB Case Cover
1 x KEEBD Die Cut Sticker
Compatibility
Model H comes in two variants to match different internal connectors.
This upgrade controller supports both variants.
Created by John Hawthorn
Share
View full details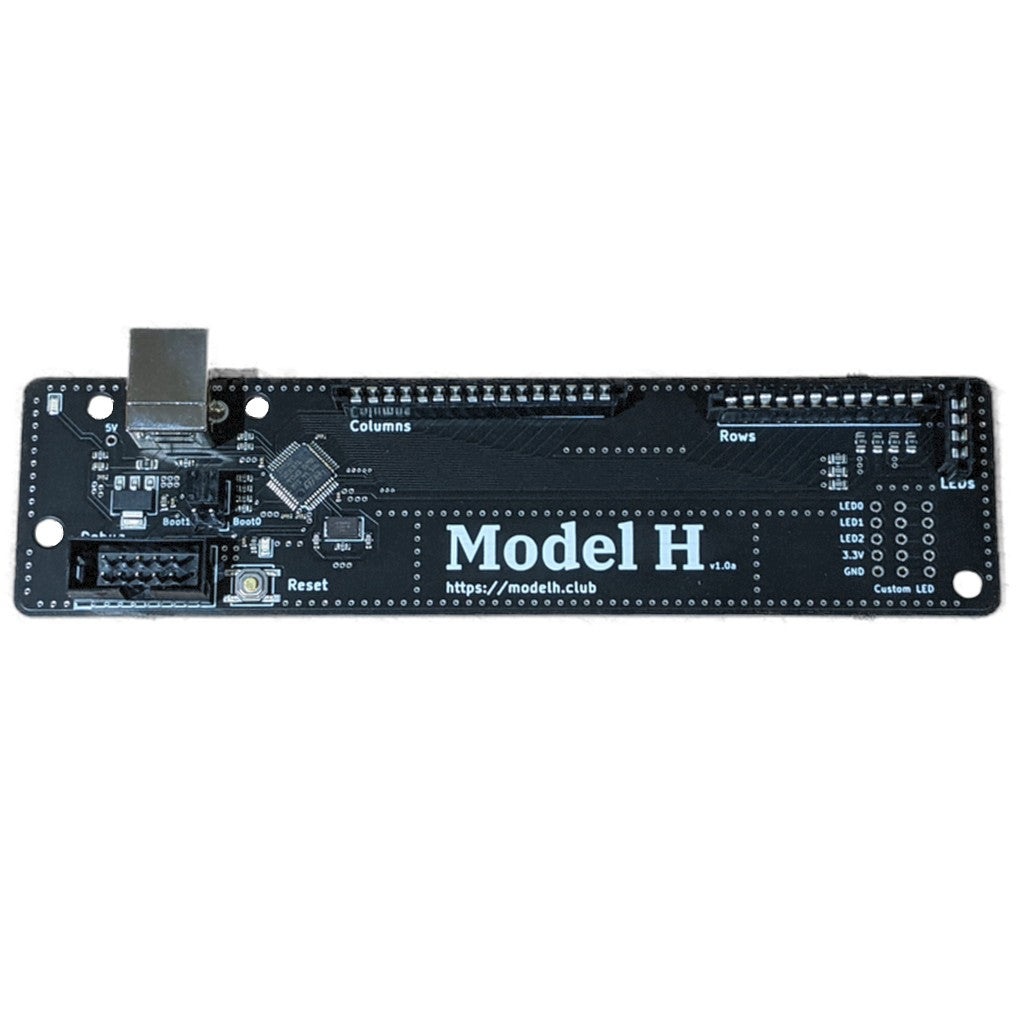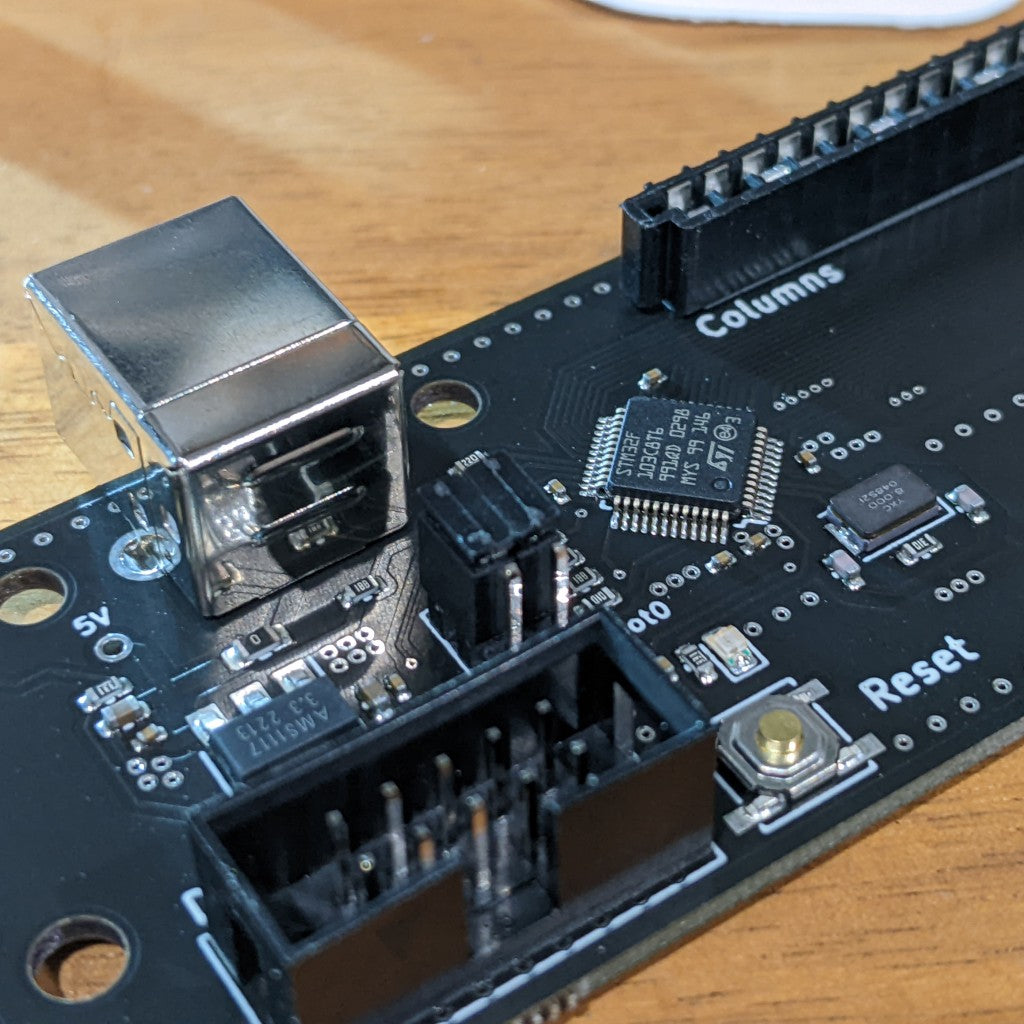 Plug and Play, gives my Model M new life
No more 10ft long coiled P/S2 cable! This upgrade is a drop in replacement for the original board. The only downside is that the right side of the board doesn't have anything to hold it down, so I had to some some double sided tape. My scroll lock and numpad LEDs are reversed, but otherwise no major issues.
Very Worthwhile
Works as intended, pretty easy to install, wish it was usb c instead of usb b but the adapter I bought gets the job done, overall very nice wish I had done this sooner!
Drop-in replacement.
Giving my 1986 Model M (no indicator LEDs) some new life. 3d printed part is nicely done. For the 16+8 ribbon connectors, ensure the 8-pin connector is aligned with the left side of the connector, where it says "rows".
Mostly self-explanatory
nice drop-in replacement, mostly self-explanatory, a quick start guide would be helpful, though. Especially with the two versions of flatflex cables and the two possible orientations the LED cable can be inserted...