Regular price
$18.00 AUD
Sale price
$16.00 AUD
Unit price
per
Sale
Sold out
×
Stock notification
Get an email when this product is back in stock.
Sunset Tactile Choc Switches
We respect your privacy and don't share your email with anybody.
The long wait is over... finally there is a decent tactile low profile keyboard switch!
We call it the Sunset switch, and it is the first truly new Choc switch in years. Designed by LowproKB and manufactured by Kailh, the Sunset switch sets a new standard for low profile tactile switches.

The Sunset tactile switch has a completely redesigned stem which produces the tactile bump and actuates the switch. It comes factory-lubed and ready to add to your keyboard project.

It is actually fairly difficult to produce a nice tactile feedback in a short-throw, low profile switch such as a Kailh Choc. This switch is the result of over a year spent iterating through designs trying to find the right balance. Working closely with Kailh engineers, we feel we have found the sweet spot, and think it will be enjoyed by those who love tactile key switches.


The tactile event (bump) of the Sunset switch can be described as "short and sweet", as it is technically impossible to make a smooth rounded bump on a switch with such a short travel. The switch activates just after the bump, but in practice, it feels essentially instantaneous. Those who had the opportunity to test prototypes, did not describe sensing a lag in actuation.
Model number: CPG135001D02-3
Model name: Sunset
Type: Tactile
Colour: Orange POM stem, amber PC top, black nylon bottom
Operation force: 40±10gf
Tactile force: 55±10gf
Conduction travel: 1.5mm±0.5mm
Total travel: 3mm+0/-0.5mm
Operating life: 50,000,000 cycles
Datasheet:
Choc Sunset Datasheet
Includes
10 x Kailh Low Profile Choc Sunset Switches
Share
View full details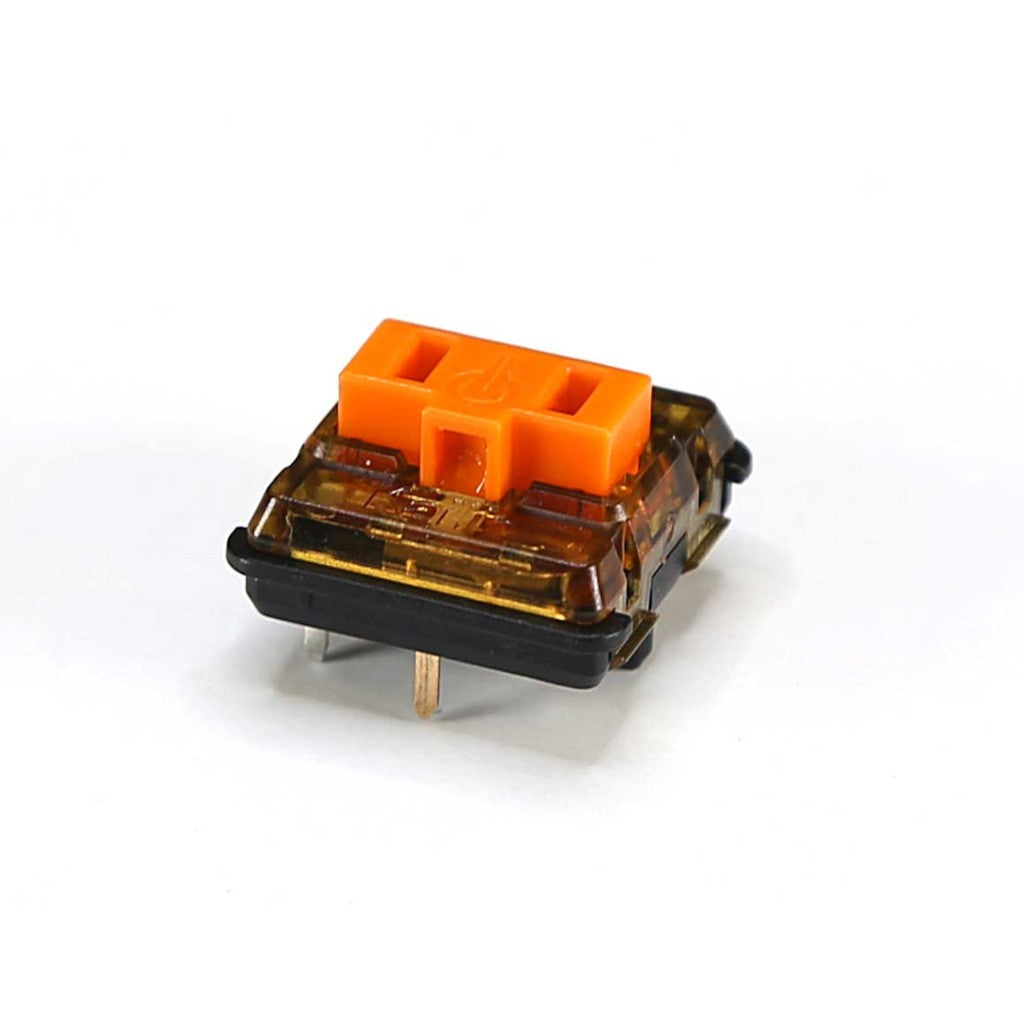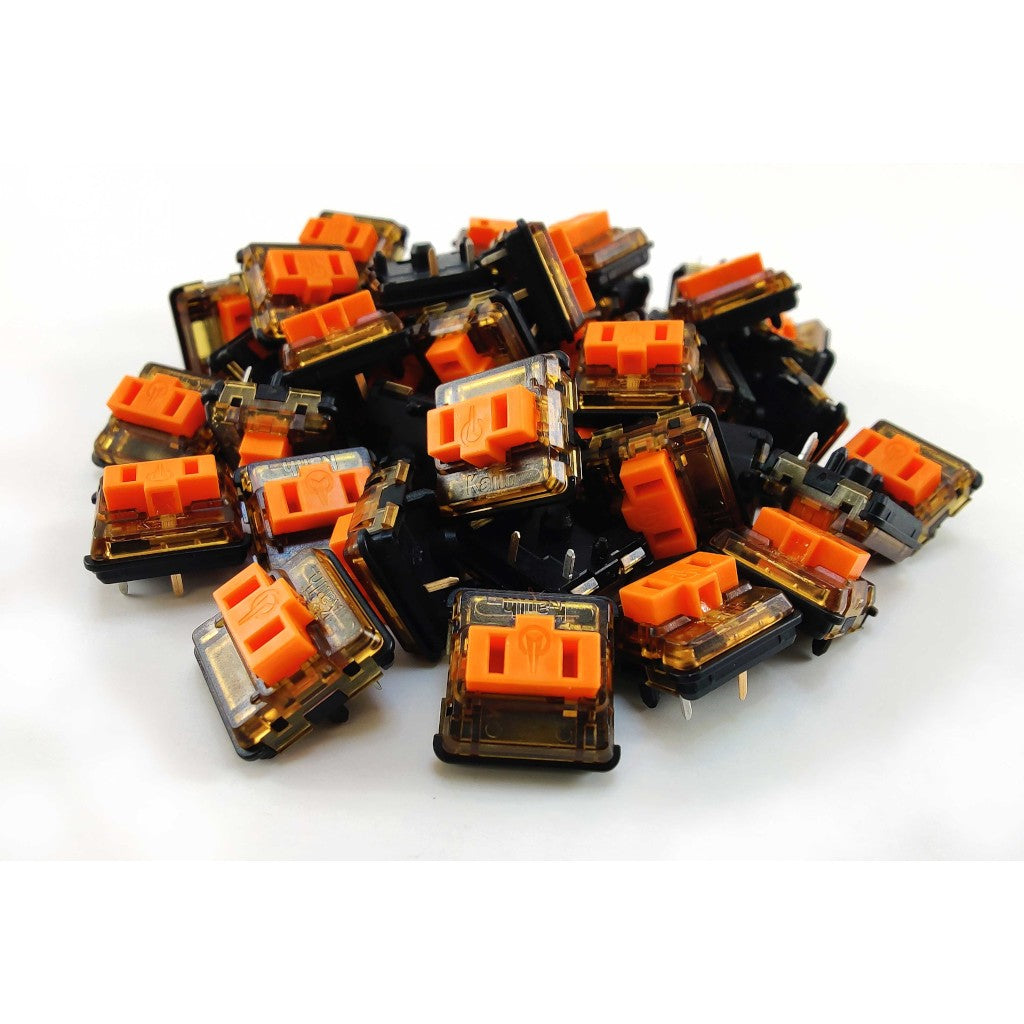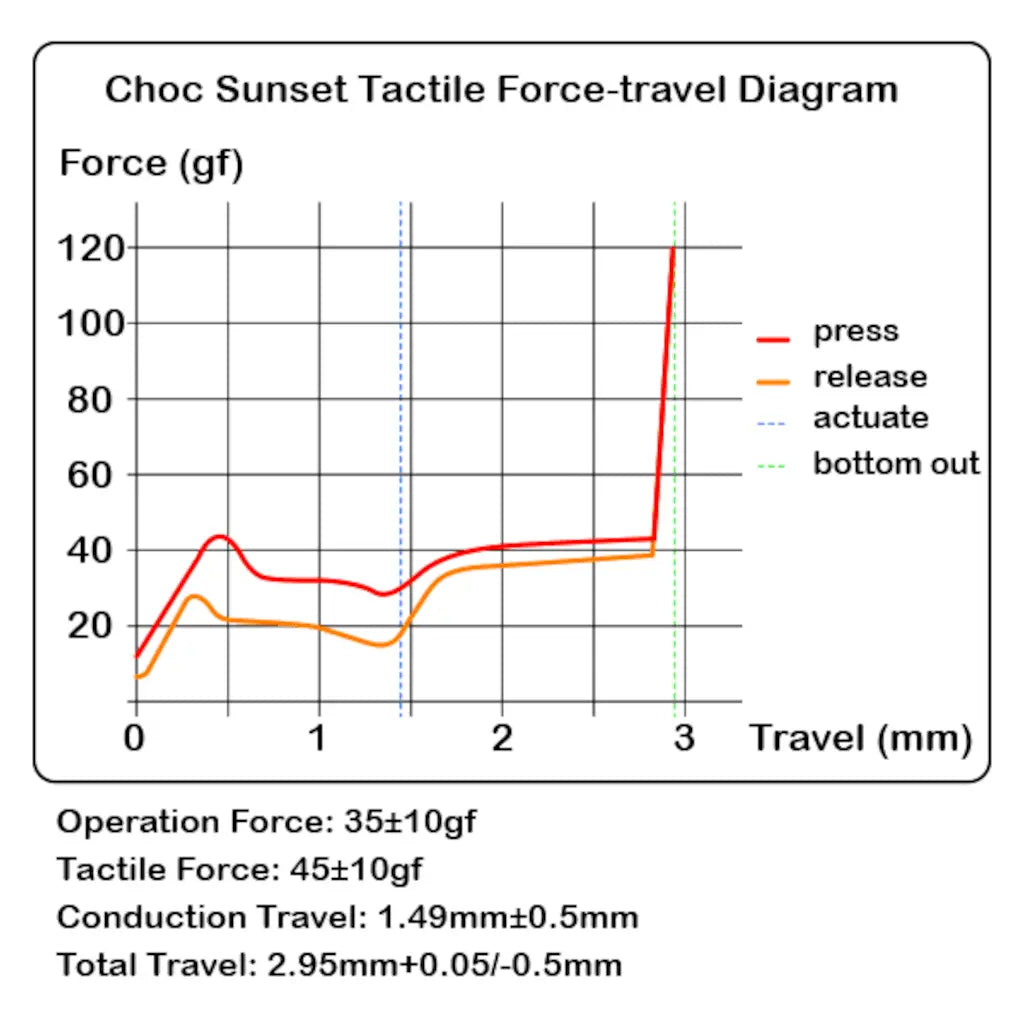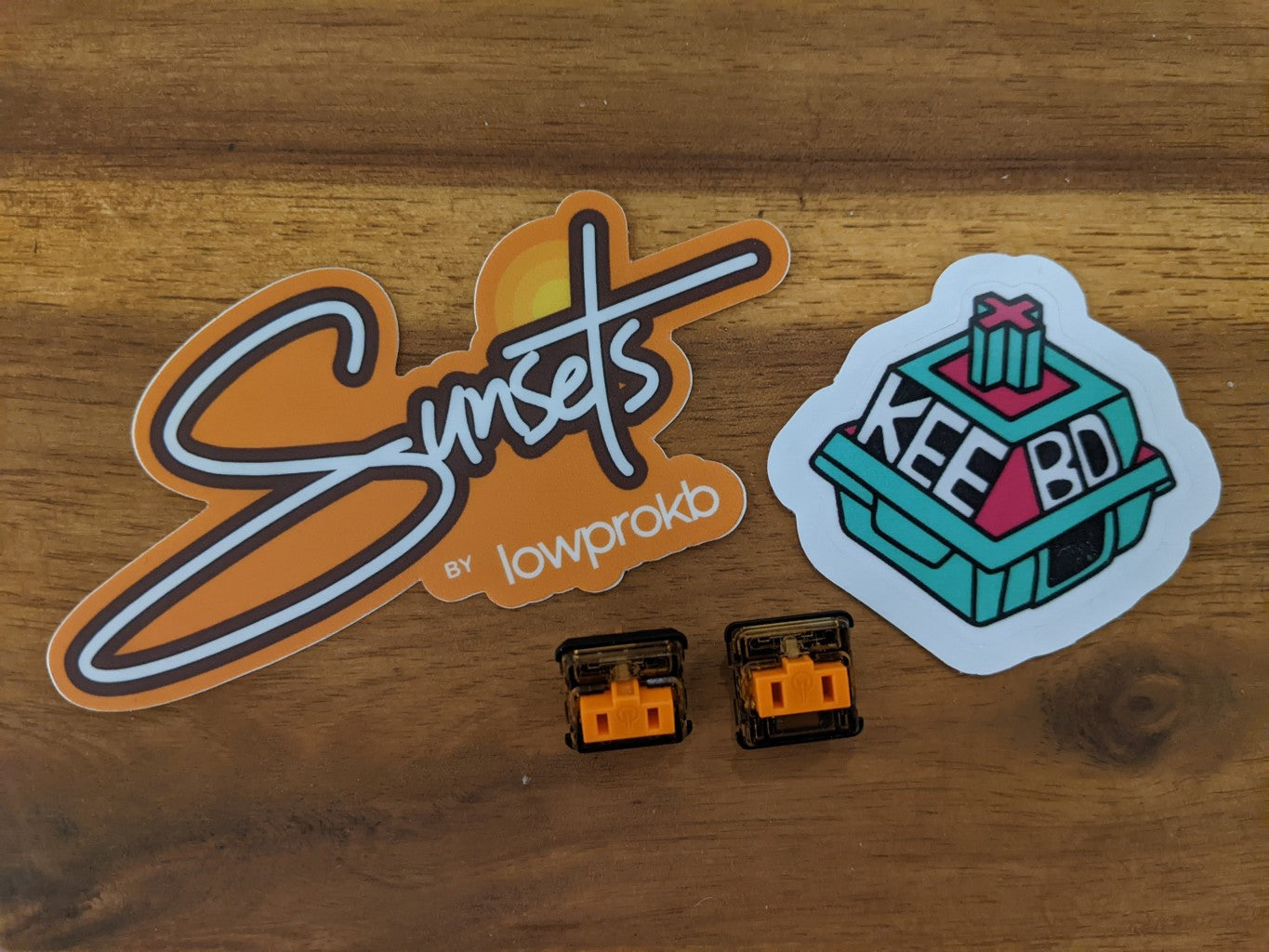 Much better than browns
Compared to browns these actually have a tactile bump, although i wouldn't call it a large bump but it is noticeable. Browns feel almost linear but scratchy from the tiny bump.
All in all very good.
Haven't used them properly yet, but I think I'm going to love them
My holy grail of switches has been to find something with the profile of the chicklet keys on my ThinkPad X1 (very resistant early, firm early bump, not a freefall after), but with a better overall feel. While I haven't got them in a board yet, these switches feel the closest I've found yet. Got the Baby Kangaroos at the same time, and they fit the bill pretty well too, so if you're looking for a litre profile switch with that feel, give these a go.
The folks at Keebd were also great with support too so you should definitely buy them here.
Awesome
Im running these on a Piantor split ergo mech. If you like a tactile and you like choc these are the way to go. Very satisfying to type on. Received them promptly
The only worthwhile choc switches